Wedding Invite 12/12/2015
A joyous wedding invite package : Save the Date, Invite, RSVP, Thank You Card designed for our own Greek Wedding.
Wedding Invitation : Invite, RSVP, Save the Date : 12/12/2015 Wedding 
My wife and I got married on12/12/2015. She is a greek american and we had the quintesential 
'Big Fat Greek Wedding" even getting married in the same church from the movie. Our 250+  person wedding was a beauiful event with tons of dancing and fun for all. Our invite was designed by me and nudged / art directed by my wife. Since it was a winter wedding in Los Angeles and guests were attending from a far off as Athens, Greece and Melbourn Austrialia we wanted to invite to represent our own sensibilities but also bring some joy and color into their worlds like they have for us as a couple.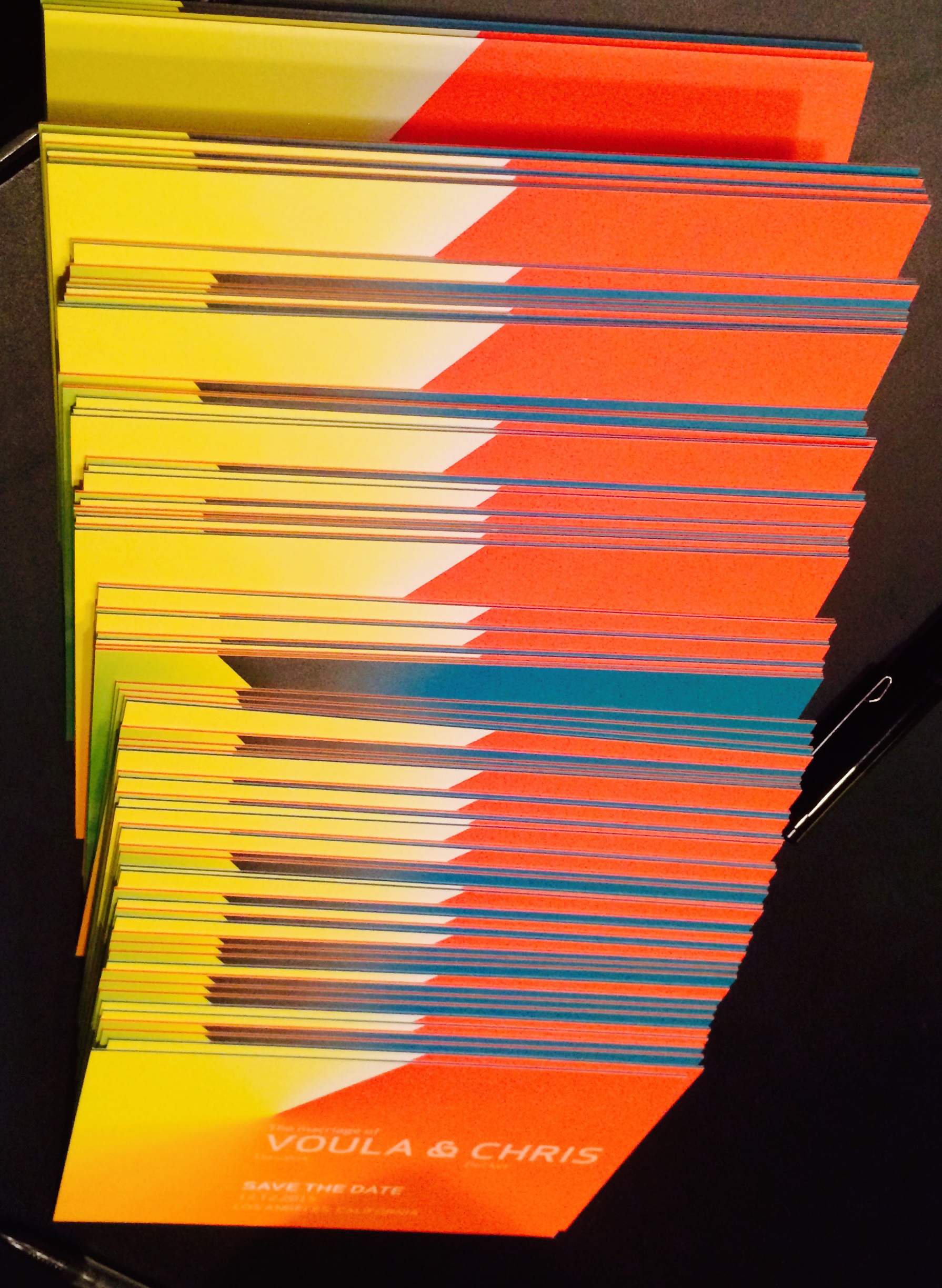 Wedding Invite / RSVP / Package / Envelope 
Voula loves colorful shoes and jewlery and we looked as so many wedding invites that we to our tastes "generic" and over played. Since I have a Graphic Design background we work on them together and used moo.com for our printing who not only pulled it off but produced beautifully printed, papered goods, stickers and thank you cards.  
Our wedding was a huge success and a joyous time. We have many guests compliement both our joyous occasion and my wife and my sense of design and style that eminated through out the event from the invites through the party.