Nissan Passion Genome
An interactive interest mapping project that used Facebook interests graphs from their api to create an interface build of a users face. Users can have their face be rendered by the genome system and share through social media.
Facebook connect or Explore Genome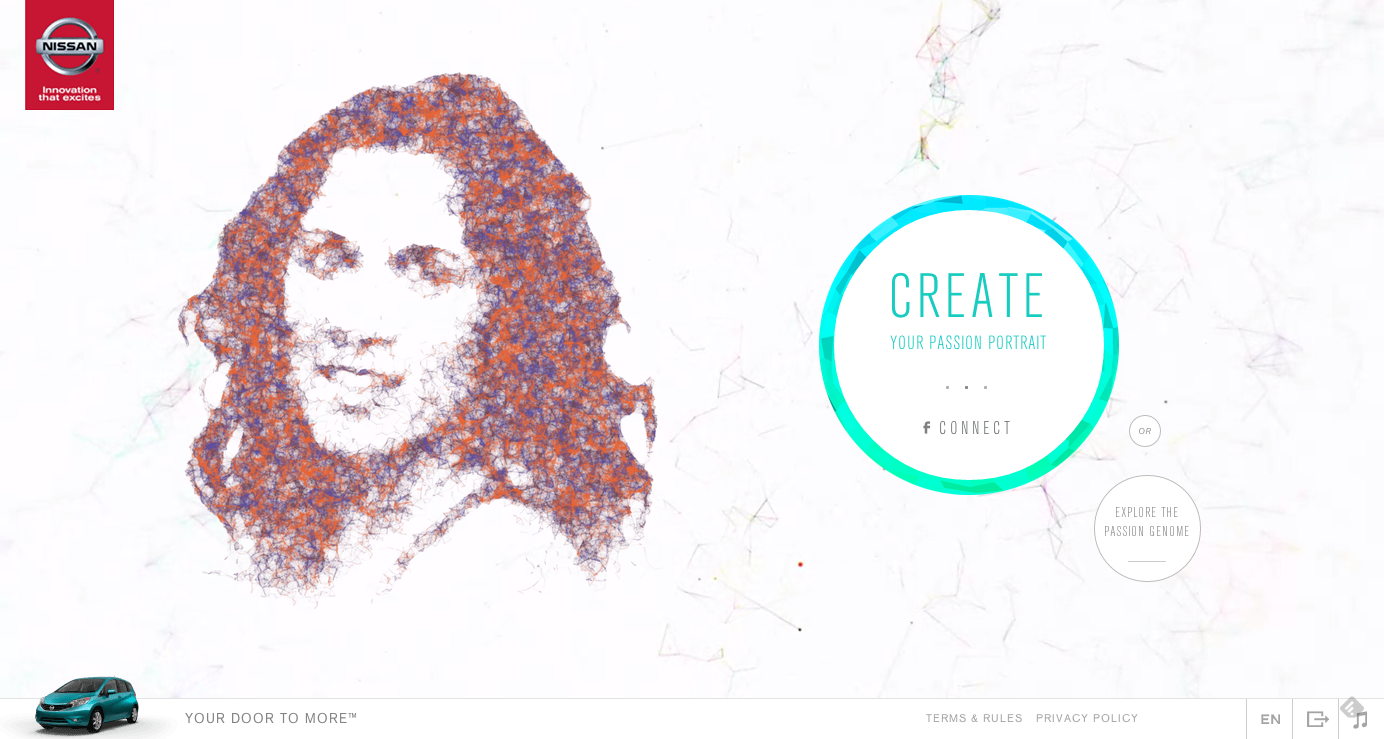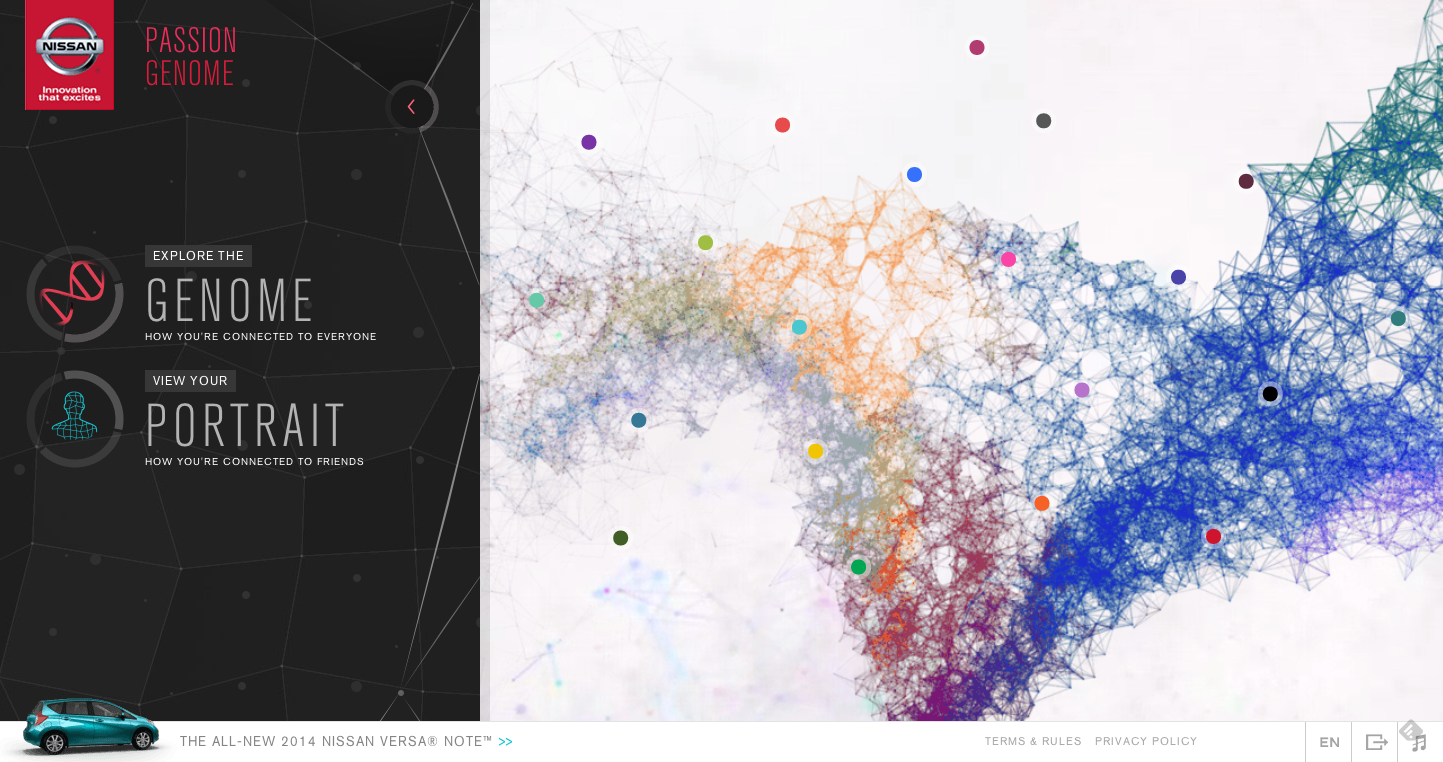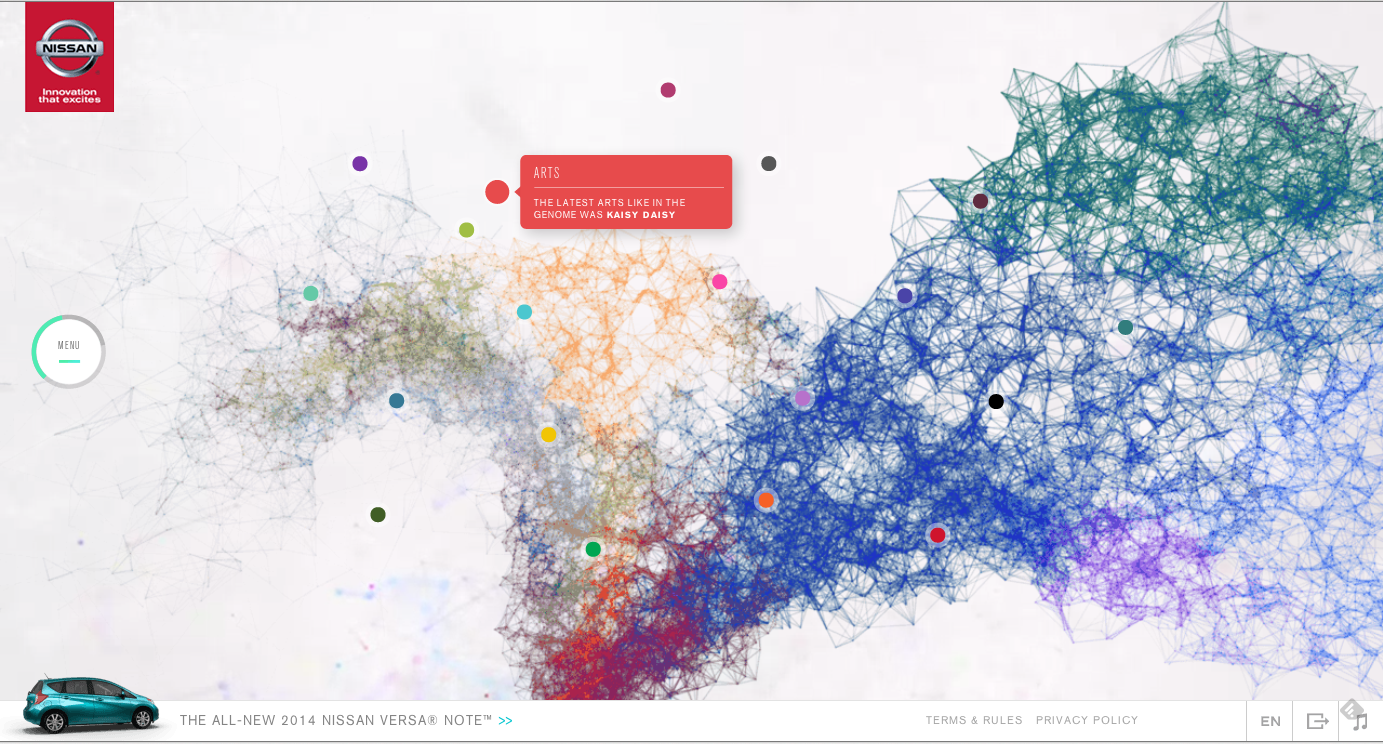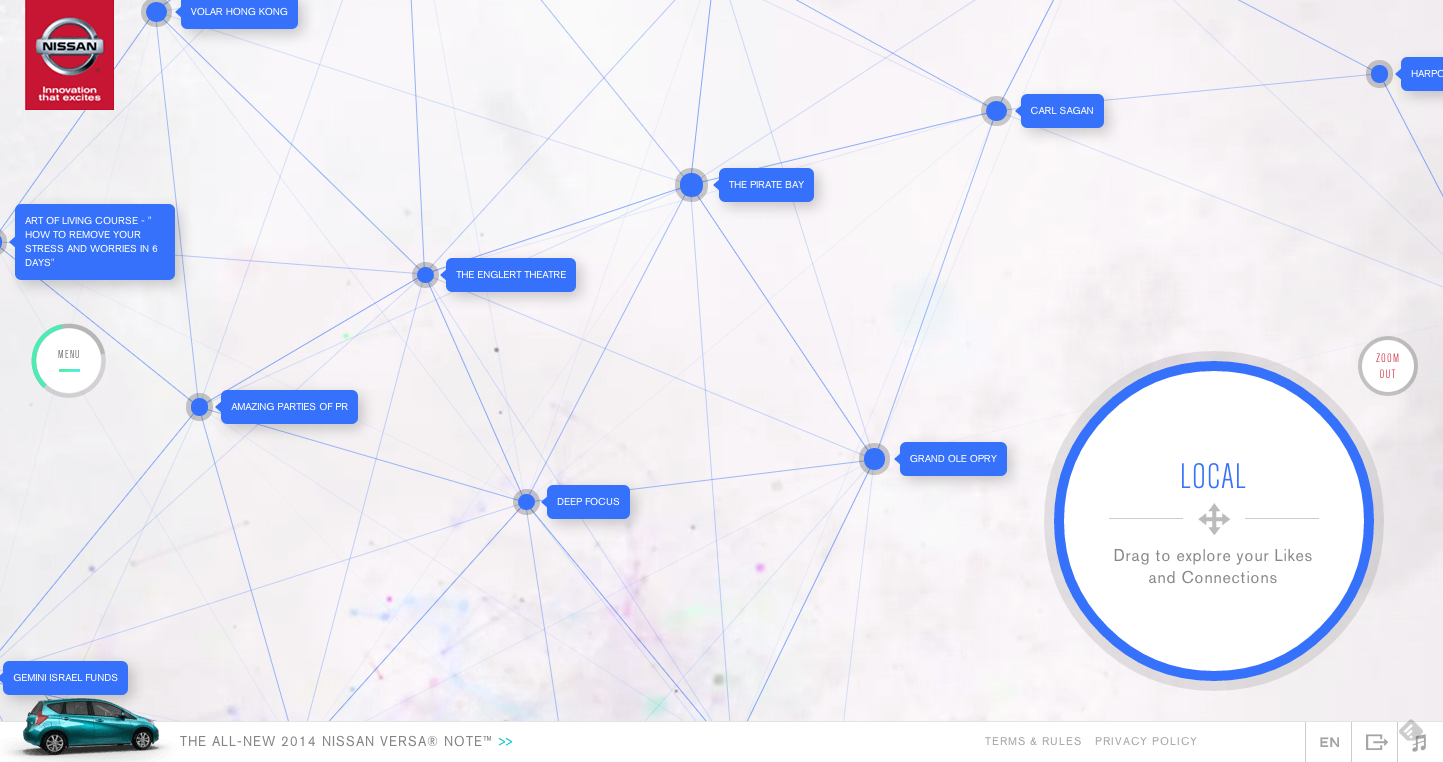 Using Facebook Connect, A user can choose a photo from their profile and have the genome system redraw and render their face into a interactive expereince that is both sharable and a flection of a individuals interests.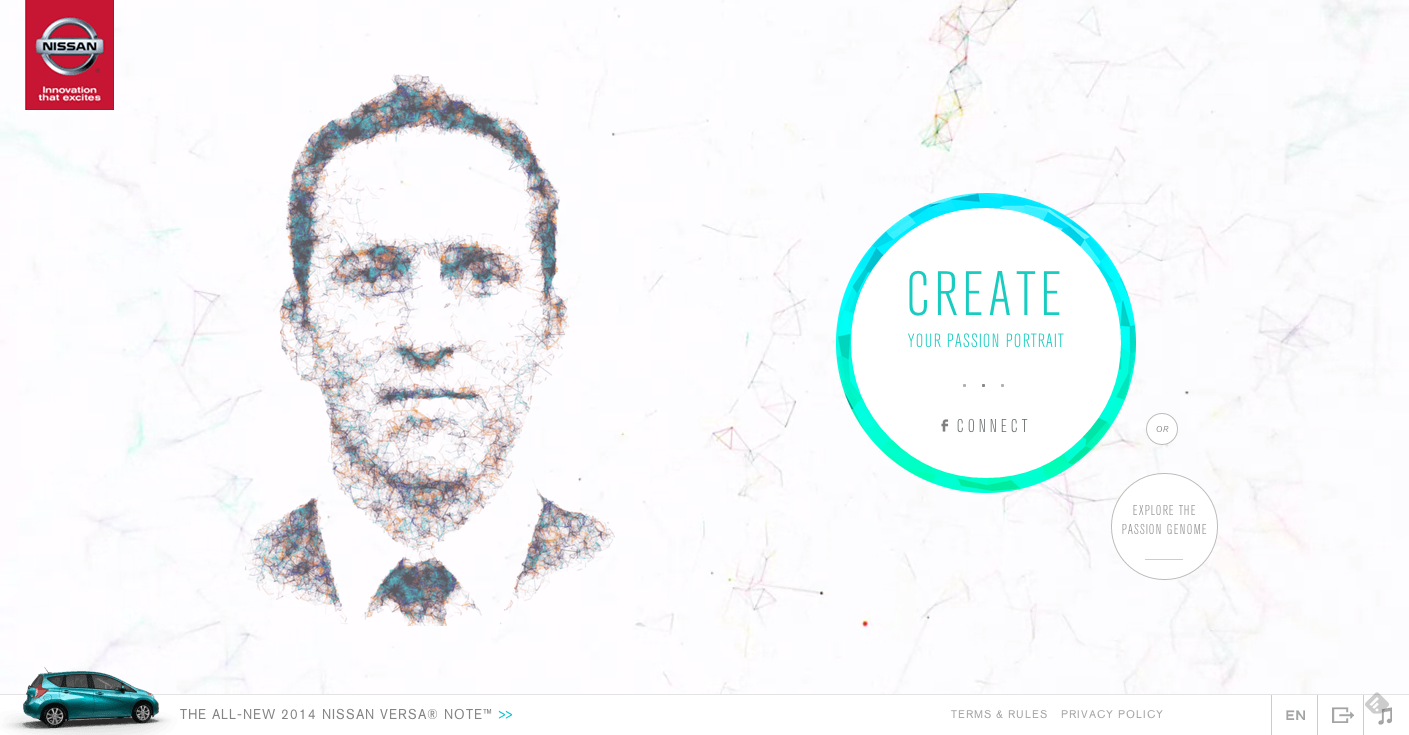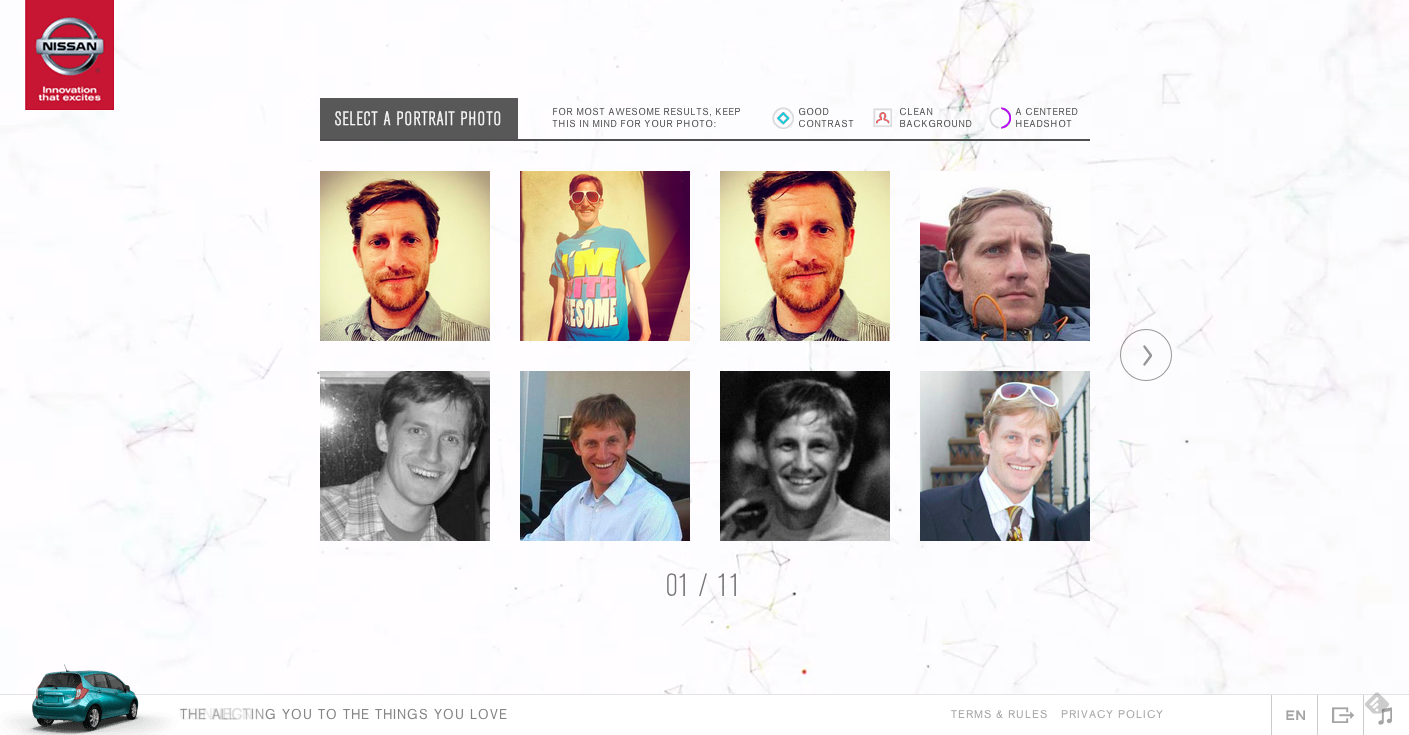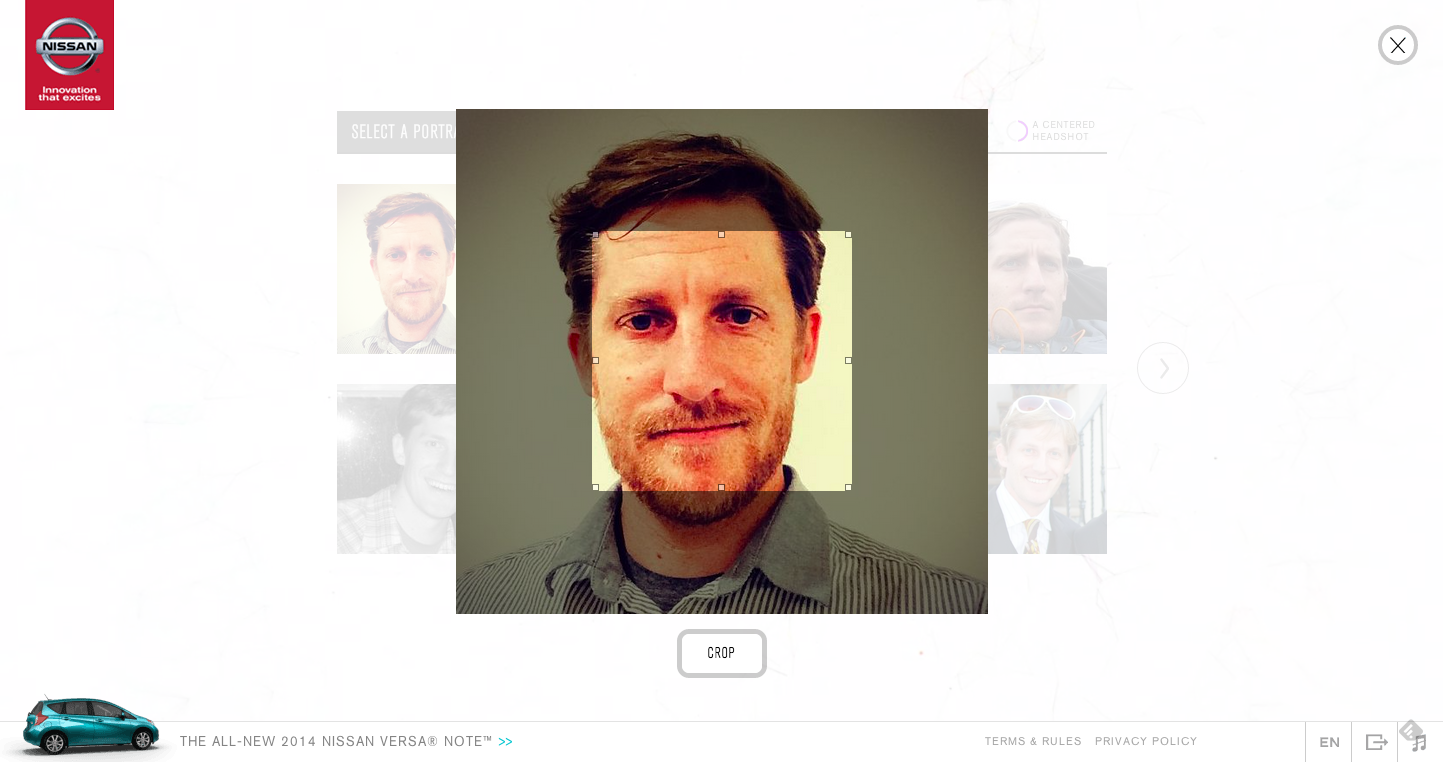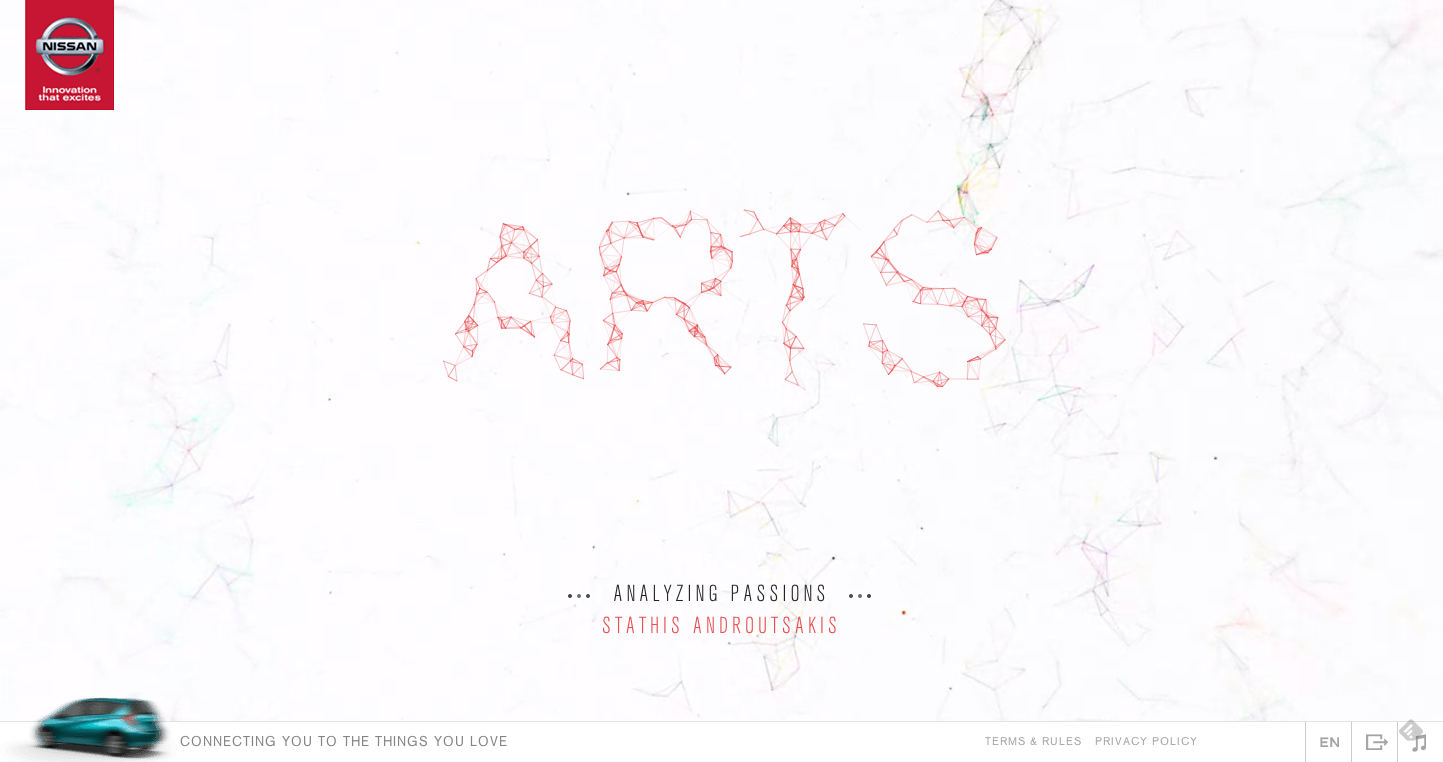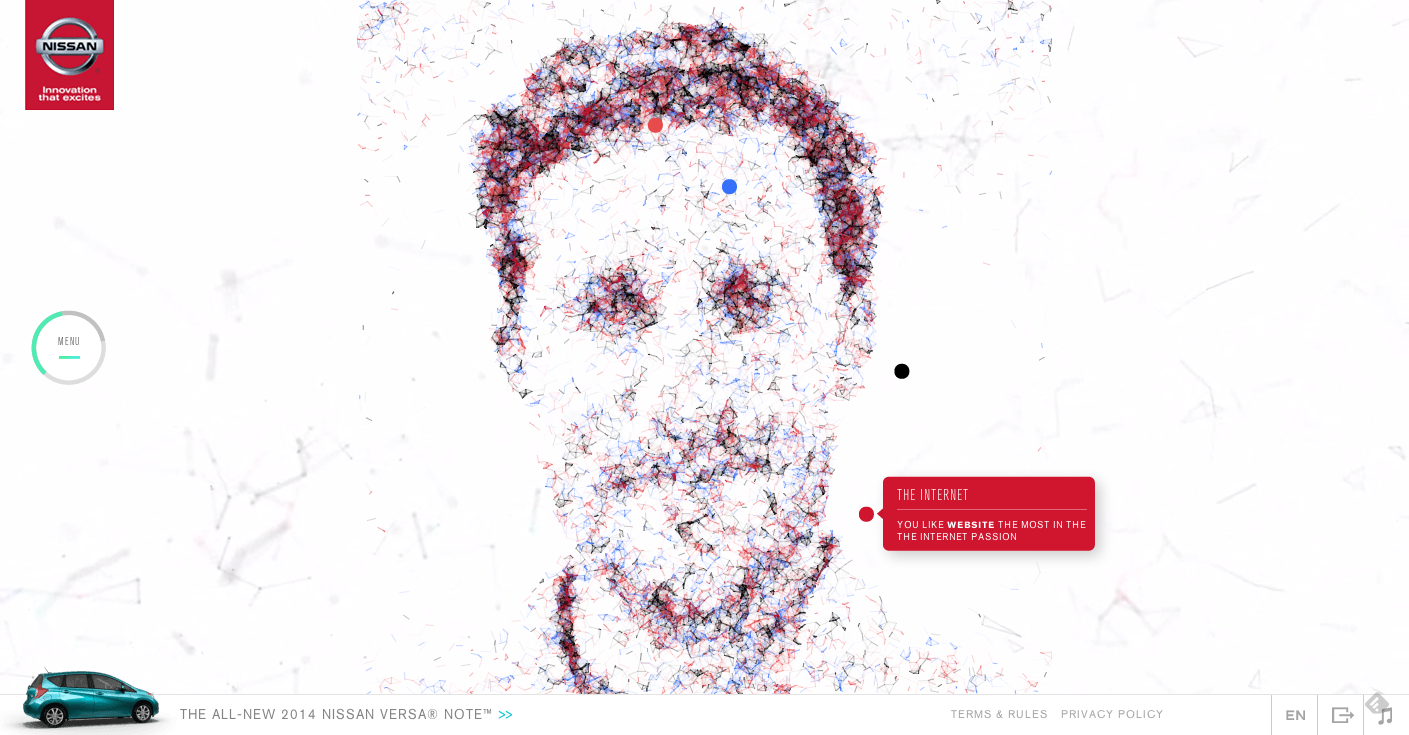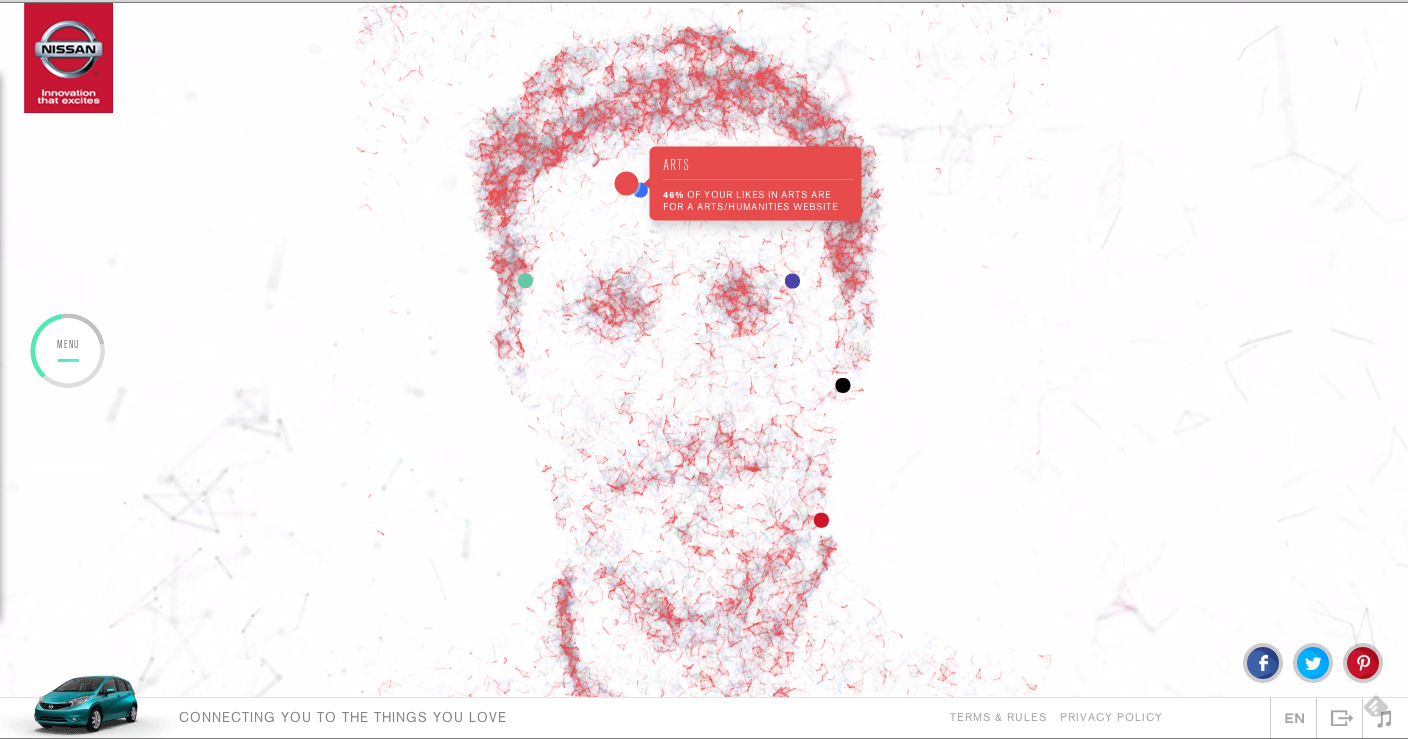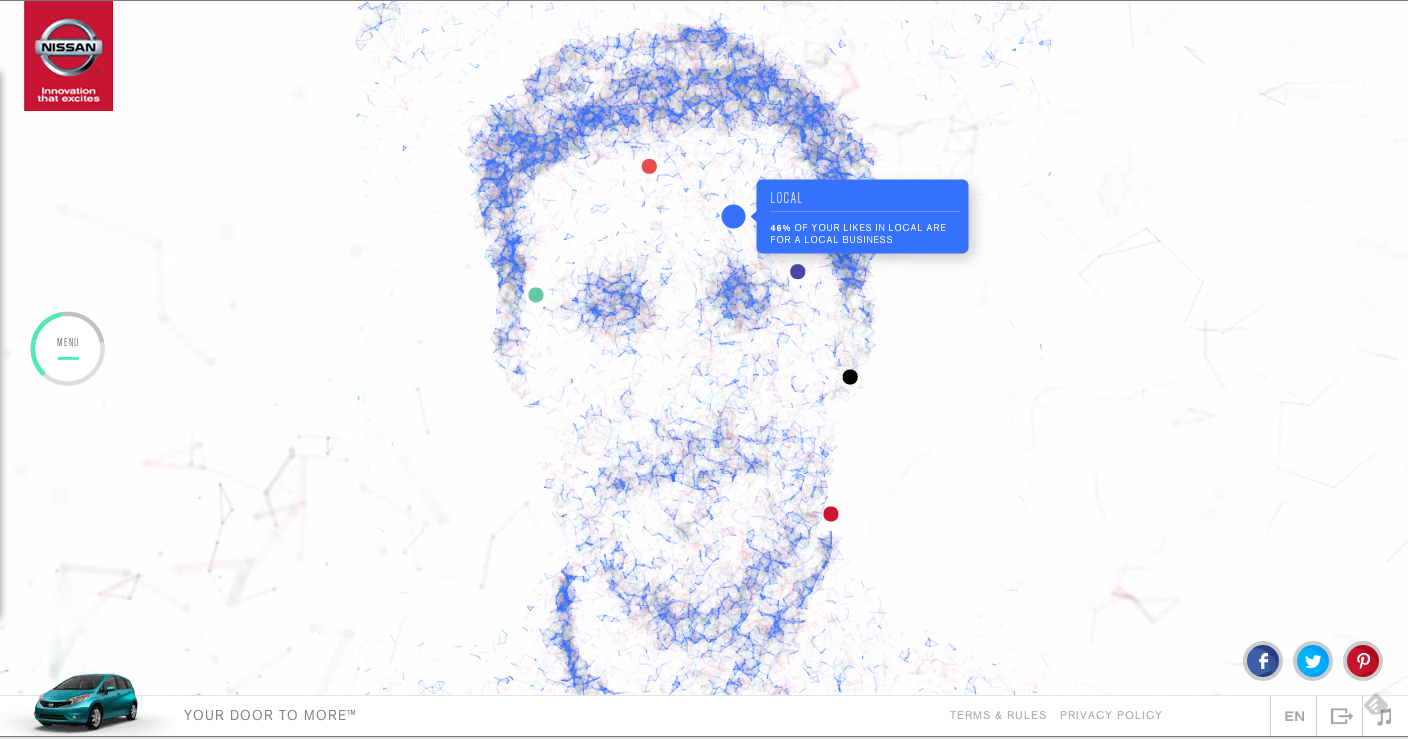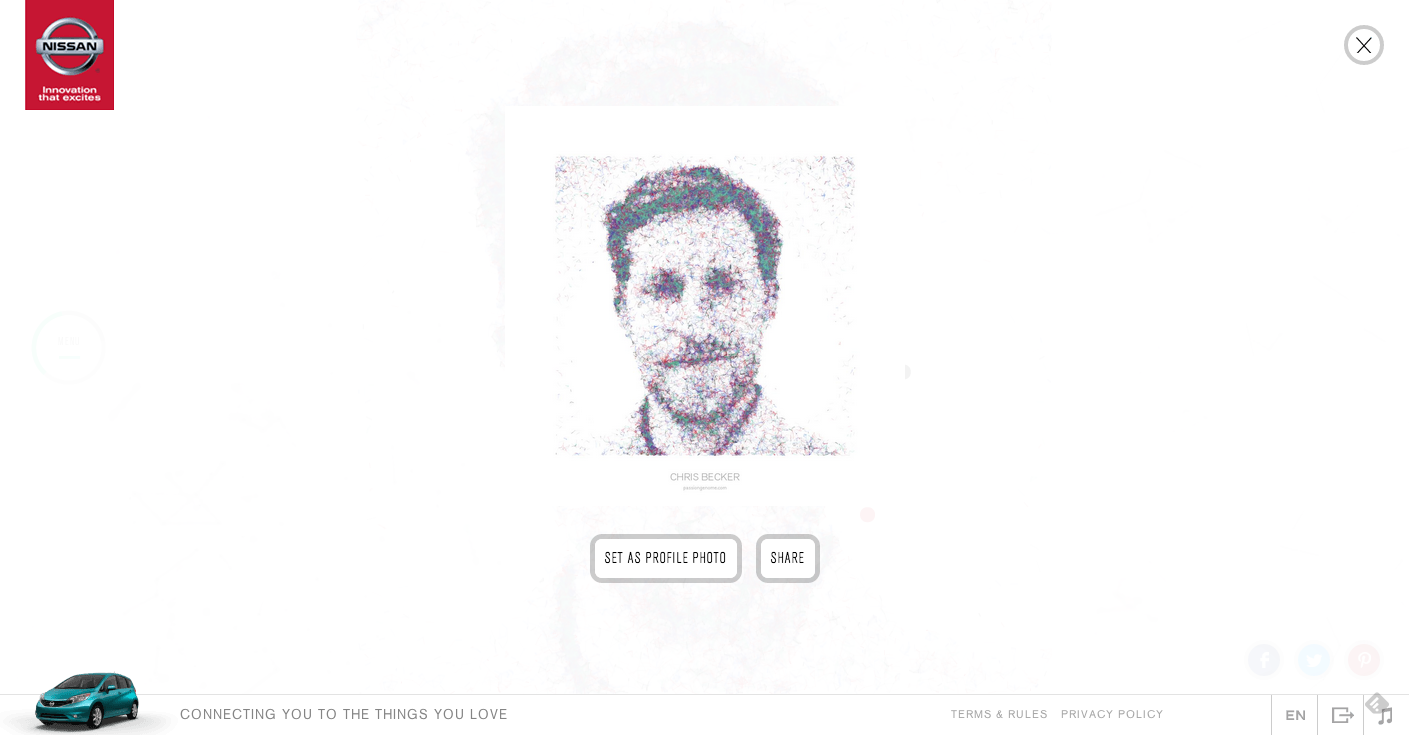 Early explorations into the interface and experience sketching moves quick. 
Awards: 
Site of the Day - Feb 17th, 2014 - AWWWARDS 
http://www.awwwards.com/search-websites/?text=nissan+genome&submit=&search-section=on
SIte
of Day - FWA 
http://toolofna.com/#!/work/passion-genome